Winter is upon us and brings it's own unique opportunities for being active and getting exercise. Yes, many of us are waking up each morning to darkness. And it can be hard to get out of bed knowing the sun won't rise for another hour or two. But being active year-round is important to your mental and physical wellbeing. And more so in the winter when moods can take a downturn.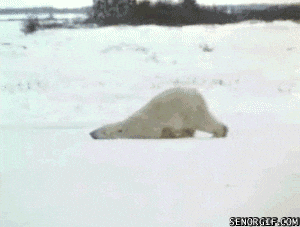 Winter Can Affect How You Feel
By this time of year, the joy of the holiday season is behind us and we may already have received our December credit card statements. But it can be more than that. With shorter days and colder weather, you're likely getting less daylight exposure. This has led some people to people refer to the third Monday in January as Blue Monday.
In the summer, the long daylight hours energize us in part by supressing melatonin. With shorter days in the winter, our exposure to the sun goes down and we feel more sluggish. While a general malaise is common in the winter months, for some, the winter is a time of greater depression and seasonal affective disorder (SAD). This is more common the further from the equator you live. And with fewer people travelling to sun destinations because of the pandemic, more people may be experiencing symptoms of the winter blues, depression or SAD.
At the same time, physical activity tends to go down during the winter months. Not only does our leisure-time activity decrease, the amount of active transport we do also decreases (i.e. walking or cycling for commuting and errands). Not surprisingly, time spent sitting and doing other sedentary behaviours goes up. Together, this may have a detrimental effect on risk for heart disease and other conditions, as cholesterol, blood pressure and body weight commonly increase in the winter.
Energize while Exercising Over the Winter
But it doesn't have to be this way. Exercising in the winter can bring it's own enjoyment. First off, exercise is a great way to improve your mood, fight sluggishness and generally improve how you feel. And this can ward of symptoms of SAD. If you get outside, that's even better. Exposure to natural light (even in winter time) and the outdoors have their own positive effects on mood. Regular exercise is also associated with greater immune function making you less likely to get sick.
Sticking to your exercise routine through the winter will also make it easier to keep going throughout the rest of the year. After exercising through the summer and fall, you don't want to lose all of those fitness gains. By maintaining your exercise routine, you won't see the reduction in strength and fitness that many people do come the start of spring. For a lot of people, seeing their gains from the summer disappear and getting out of the habit of regular exercise, makes it harder to re-start when the weather warms up.
There are also plenty of advantages to being active over the winter. Activities such as snowshoeing, skiing and tobogganing can only be done during this time of year and offer a great chance for cross-training. Even shovelling snow provides it's own great workout. Your favourite hiking trails are likely to be deserted and seeing them in the winter can be breathtaking. Even walking in the snow is a better workout than regular walking. Your body engages more muscles for the increased traction and you build up your stabilizers to help you balance. Just be mindful of the ice.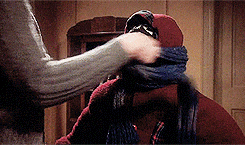 How to Prepare for Winter Exercise
Being comfortable is key to enjoying exercise in colder temperatures. Dress in layers instead of wearing a thick winter coat. Even though you may start off a bit cooler, you'll warm-up. Having layers allows you to remove them as you need to. Wear breathable fabrics that can wick the sweat away can make you far more comfortable. Wearing a scarf or loose-fitting mask will warm and humidify the air when you inhale. This can make it easier to breathe in cold weather, especially if you have asthma.
If you're walking or running in the snow, make sure your shoes (or boots) have a good tread for traction. Shoes that are waterproof and can protect your feet from the elements are ideal. But if you don't have any, no problem. A pair of wool socks and some ice grips for your shoes can do the trick. A pair of walking poles can also help with balance and give your upper body a workout while you walk.
If exercising in the cold weather is new to you, don't expect to set any records right away as your body works harder to keep itself warm. A longer warm-up is usually required the colder it gets. Aim to get outside during the daytime (or lunch/coffee breaks at work) to take advantage of the daylight. Sweat also tends to be saltier in the winter until you get used to exercising in the cold. And even if you're not sweating as much, make sure you stay hydrated as cold dry air can still dehydrate you.
Keeping up your activity this winter will help you stay fit and energized all season long.
If you like this post, don't forget to subscribe to my blog at the bottom of the page.
Enjoy listening to podcasts? Check out my show How to Health. A podcast about you and your health.