Many cities around the world are promoting active commuting and transportation. For the cities it reduces costs for road and infrastructure maintenance, and meet their climate change goals. But It also has many health and other benefits to the person actively commuting.
Active commuting is transportation generated by the human body. Bicycling and walking are the most common types, but running, rollerblading, skateboarding and scootering are also included. And in cities with a cold winter you can also skate to work or school. Also included are combinations of these activities with automated or motorized transportation, such as using public transit. What distinguishes active commuting from exercise , is travelling for the purpose of getting somewhere. This includes going to and from work or school, as well as shopping and other errands.
Active commuting patterns differ from city to city based on climate and infrastructure. Those cities with more bike lanes, public transit and better climate tend to have higher proportions of active commuters. For example, in Vancouver, 54% of trips were done by active transportation in 2019 (with nearly 36% of trips by walking or cycling). In London, England, the city has the goal of having 80% or all trips to be by active transportation by 2041.
Health and Other Benefits of Active Commuting
Active commuting has many of the same benefits exercise provides. These include lower chances of getting cancer, heart disease and early death. Commuting by bicycle is also associated with reduced chances of getting type 2 diabetes. It has also been proven to improve fitness and in an amount similar to that of leisure-time exercise.
While sitting in your car through traffic may add to one's stress, active commuting is associated with less stress. Not only is there reduced commuting stress but also lower stress in general. A one-year randomized study reported active commuting improved quality of life compared to non-active controls. Benefits to employers promoting active commuting include a possible reduction in sick days and improved productivity.
In addition to the health benefits, active commuting saves time and money. It's cheaper as there are no parking and gas costs. If one doesn't own a car, then there's the additional savings of insurance. But it's not uncommon for active commuters to own a car. For short distances, active commuting can also take less time than driving in the city due to traffic congestion and time to find parking.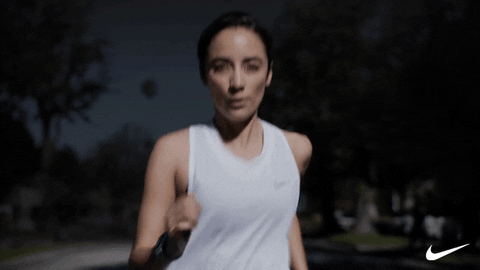 Getting Motivated
If you're not active commuting already, the approaching summer is an ideal time to begin. Most commute times in Canada, the United States and Europe are under 30 minutes. And commuting times are increasing worldwide each year. This is a result of increased traffic and not necessarily distance. These commute times translate to approximately 9 km or less, each way. Or a slow 20 km/hr. For many, this distance is manageable by the many forms of active commuting, whether walking, cycling, using an e-bike/e-scooter or public transit.
Data from active commuters indicate median bicycle or walking times around 15 minutes, indicating half of commuters are travelling for longer periods. How far that is, depends on one's fitness as that will determine how fast you can walk, cycle, rollerblade, etc.
Key factors for determining which travel mode to use for commuting (car or active commuting) include convenience, speed, cost and reliability. Effects on physical activity is not usually a motivator but recognized as a benefit of active commuting. For me, I like the convenience of doing two things at once when active commuting—getting to where I want to go, and also getting my exercise in. I like to call this stealth exercise as I'm usually focused on getting to my destination and not on the fact I'm exercising.
Tips on Active Commuting
Of course not everyone is in a situation where they can actively commute, and not every trip can easily be made by active commuting. You're unlikely to buy a 50" TV and take it home on your bike. But there are ways you can build it in to your various travels.
For longer commutes, you can combine cycling with driving your car or taking the bus. Many buses have bike racks so you can split the commute between cycling and taking the bus. The same can be done with a car in which you drive part of the way, park your car, and ride the rest. If you're heading downtown, parking your car outside of the city centre may also save money on parking.
Walking where you want to go is probably the easiest to plan for—all you need are some comfortable shoes. If you wear dress shoes or heels at work, carry them in a bag or leave them at work. Having a shower at work makes it easier for commutes that may get you sweaty such as running or cycling. But if not, dressing in layers, and starting the commute a bit cooler will minimize sweat. Wearing your work clothes can be done on a bike. But you can also leave some at work instead of wearing or carrying them. If you're riding a bike, check to see if there's a secure pace to lock it up. Many work/school places have secure bike racks within their parking lots.
If you're new to active commuting find out if others do it. They can provide insight into their routine, what they carry with them and possible routes that are safest. Cities commonly have maps of bike/scooter/skateboard lanes on their website for downloading. And there's no need to feel you have to do it every day. Pick days and places to commute to that work for you and your fitness levels.
If you like this post, don't forget to subscribe to my blog at the bottom of the page.
Enjoy listening to podcasts? Check out my show How to Health. A podcast about you and your health.