"As dear as my cardiologist is, he just doesn't have heart disease." A patient said this after completing my study in which women with heart disease were connected to other women. Her quote truly captures the power of peer support
Peer support occurs when two or more people share their experience, knowledge and skills to help one another. It differs from social support, which is the perception that others care and support you. Peer support requires the common experience among people, while social support doesn't.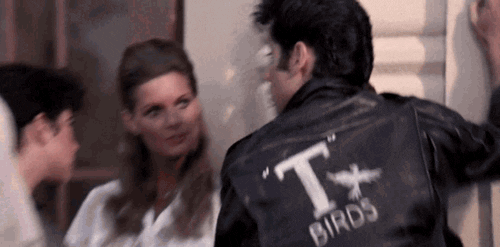 The Good and the Bad of Peers
Probably the first time you heard anything about peer support was from your parents. As a kid, it was all about the bad things of peers. Our parents didn't need to be scientists to recognize the impact peers have. They knew  when warning us to stay away from certain kids they thought would be a bad influence on us.
Throughout our life, we're constantly influenced by the people around us. This can range from how we dress and talk, to whether we smoke or not, how much we might drink or even if we exercise. Of course we often choose the people we associate with based on similarities. But we also undergo further change due to that group's influence. In a lot of ways, we start to look, sound and act like the people we engage with.
About a decade ago, researchers reported that obesity is spread through social networks. People with close social ties to someone who was obese, were more likely to become obese themselves over time. And it didn't matter if the social connections were physically close or far apart.
Sharing Lived Experience is a Powerful Tool
While peer support has been recognized in helping people with addictions, it's only recently been considered in other health areas. Health professionals were reluctant to embrace peer support as part of care for fear that patients would share wrong information. They thought only those trained in the health field were in a position to pass on what was important.
But being educated in an area and experiencing it yourself are not exactly the same. This doesn't mean to be an effective doctor or nurse, you have to have heart disease or cancer to treat patients. However, having lived experience, whether it's sticking to your exercise program, quitting smoking or the daily management of a chronic disease, provides immeasurable value.
In our study, we saw improvements in health behaviours and social connections. Even in women who had a strong social network, connecting with someone with a shared experience was very powerful. There were also benefits to the person giving the support consistent with the value helping others can give us.
I also see this in our cardiac rehabilitation program. There's a lot of comradery that exists among the patients in the exercise class. They talk about their shared feelings, experiences and even fears. And many continue to maintain contact with fellow patients after the program.
The Emerging Role of Peer Support in Health
There are now numerous formalized programs in which patient volunteers are trained to be peer supporters for other patients. These programs have  improved quality of life in breast cancer patients, and reduced anxiety and depression in patients with pacemakers. And other studies have reported improvements in behaviours such as breastfeeding in new moms and increased physical activity, along with improved blood sugar control in people with diabetes.
Most of these peer support programs occurred using the telephone, again indicating that peer support doesn't need to happen in people who live nearby. This is also reflected by the online support groups promoted by health advocacy groups such as the Canadian Cancer Society.  Plus the many informal online support groups on FaceBook and other platforms.
As this is still an emerging field, we may only know the tip of the iceberg in terms of the true benefits. It's not unreasonable to think that peer support can help people maintain a healthy lifestyle, manage their disease effectively, as well as stay healthy and out of hospital.
Whether you're managing a chronic disease, caring for someone who is, or just want to improve your lifestyle, connecting with peers like you can be a wonderful way to help you on your journey.
If you like this post, don't forget to subscribe to my blog at the bottom of the page.
Enjoy listening to podcasts? Check out my show How to Health. A podcast about you and your health.