It's that time of year again. Time when many of us make a New Year's resolution. Most of which are health related. It's when people look to up their exercise, start new diets, attempt weight loss, quit smoking or cut back on alcohol.
For anyone who goes to the gym, pool or community centre regularly, you'll know January is the busiest month of the year when waiting to get on the treadmill or rowing machine is the new norm. But come February, it's back to the regular routine again. Is it because people have met their resolution or have lost interest or just can't quite keep it up?
New Year's resolutions are extremely popular- nearly 70% of people set a New Year's resolution in 2018. The most common ones deal with weight loss or increasing one's exercise. That's not surprising as putting on a few pounds of weight over the holidays is quite common.
Despite the popularity of resolutions, many of us struggle to keep them, and up to 80% of resolutions fail, most of that occurring within a few weeks of January. Now it's true failure is a part of success, but only if one learns from failure and approaches the same problem in a different way. However, many people make the same resolutions year after year.
Take Time to Plan your New Year's Resolution
For some people, their goal may be to lose that extra weight put on during the holidays, and that's fair enough. If you only put on an extra 1-2 pounds during the holidays (and remember, that's common so don't beat yourself up over it, although repeated gain over the years may be a problem), all it might take is getting back to your regular routine and in a few weeks the extra weight is gone. For others, the weight gain may have been higher and may take longer to come off and even require a change in diet and activity levels.
The New Year also represents a time when you might wish for 2022 to be a healthier year than 2021. And why not? That seems like an admirable goal. Despite all of the great intentions, many of us make our resolutions haphazardly and fail to plan. And, as the saying goes, if you fail to plan, you plan to fail. So how can we make this year's resolutions fail-proof, or at least have a better chance to succeed than before?
With planning and following a few guidelines, you can set resolutions that have a greater chance of success. Yes, it does take time, but if you really want to make a change in your life, a couple of hours of planning isn't much.
Resolution Setting 101
The first step is to have your resolution, or goal defined. Unfortunately, most people set vague goals or in general terms. If you want to be more active, lose weight or eat healthier, that's a start, but what does it really mean? Is that goal specific enough to help guide you to success?
Setting a clear goal will provide you with the foundation to achieve your resolution. A great way to set a goal is to use the SMART principles; Specific, Measurable, Achievable, Relevant and Timely. Going through each of these steps will have you make a resolution that is right for you, is feasible, has a timeline for completion and is clear enough that you know when you have achieved it. A SMART resolution may be something like: I want to exercise three times per week by the end of January.
Your resolution also needs to be meaningful to you. New Year's resolutions are part of our culture. And people often set New Year's resolutions in response to societal expectations of setting a new goal every January 1st. As a result, these resolutions may not be as meaningful if they are made only in response to social expectations. And we know that goals which have internal value are more likely to be successful than those which are externally expect.
Now you have your SMART resolution, are you all set? Not quite. You also need to have a plan on how to go about tackling your resolution. Going to the gym three times a week sounds easy enough, but is it? Do you have a plan to fit in the time needed? Do you need to buy any workout gear? Similarly, if your goal is to lose weight, how are you going to do it? Exercise will help, but only a tiny bit, most of us will need to adjust our diet as well. In that case, do you need to change your shopping and/or cooking habits?
This all might seem overwhelming at first, but remember, changing one's lifestyle isn't easy, but it is possible. We may be used to a certain routine, set of friends or types of foods that have been part of us for 20 to 30 or more than 50 years. We can't expect to change overnight.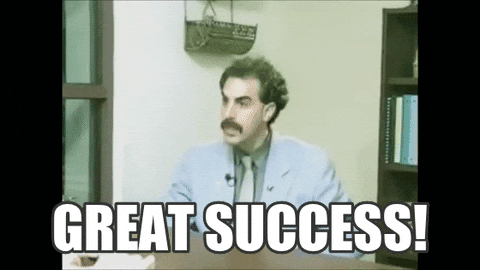 Setting Yourself Up for Success
In some cases you may need to change your environment. This may mean removing snacks out of sight. Or putting your workout gear near the front door as a reminder. It may take a bit of trial and error on how to build your resolution into your daily routine. Having a plan and making it easy for you to stick to your resolution will go a long way. Also recognize sometimes relapses happen. If it does happen, take a look at what led to the relapse and make adjustments to your plan.
As you're going about your planning, make sure to write it down. It can be as simple as writing it on your calendar or charting it out on a spreadsheet. For exercise, you can always use one of a variety of devices to track your exercise or download an app on your phone.
It can also be helpful to tell others of your resolution to help support you. There's something about telling others about a goal that makes it more real and accountable. In some cases, such as when you're around friends who smoke and you're trying to quit, telling them your goal is essential to the success of quitting. Likewise with your family or social group that you meet up for dinner. Let them know you're being more mindful of your diet so they're not surprised or asking questions about why you've suddenly changed from a burger and fries person to a sandwich and salad one.
With these key principles in mind, you've just increased your chances of meeting your resolution and having a happier and healthier 2022. Happy New Year!
If you like this post, don't forget to subscribe to my blog at the bottom of the page.
Enjoy listening to podcasts? Check out my show How to Health. A podcast about you and your health.