While Christmas may be a few weeks away, the holiday party season is getting into full swing. Whether it's a workplace party, a friend's get-together or even a quiet night at home watching Christmas movies, there are plenty of temptations to put you off of your healthy lifestyle. For some, it may be the endless festive food and treats. For others it may be a challenge of being active, while for many, this time of year can come with added stress.
Often we think of having fun over the holidays as meaning we can't continue our healthy ways, but that doesn't have to be the case. Having fun, and enjoying yourself is also an important part of a healthy lifestyle. Here are some ways to help you stay healthy during the holidays and have fun.
Eating Right

Cakes, chocolates, spiced ham, turkey stuffing, mulled wine (did I mention chocolate?) and other delights abound during this time of year. Many of these are high fat, high sugar and high calorie, and very tempting!
If it's only one, or maybe two occasions you have on your calendar, it may not be such a big deal. One, or two outings are not going to make a big dent in your health. If, however, you have a holiday circuit you do or end up with lots of holiday treats in your house, you may want to develop a strategy on how to manage your diet.
First, take a look at all the events on your calendar. Do you need to go to all of them? Can you pick one or two key events at which you'll indulge yourself? These might have the best food or your closest family and friends present. For the others, try staying on the more healthy side of things. Have a healthy snack before you leave so you're not going to the event hungry. When you're hungry, the temptations become stronger and you may eat more.
Another strategy is to have a health buddy, whether a friend or even the host. Someone who knows your desire to eat healthy or curb how much you indulge in. I know full well that temptation can be strong. If you do have that family member or friend who pushes food on you, it can be hard to say 'no'. In that situation, saying 'yes' to a smaller portion can be a good compromise.
Being Active
Most of us are creatures of habit, especially when it comes to our exercise. You may get up in the morning and workout before the start of the day, or maybe at the end of the day after work. You may have a favourite Zumba class that happens once a week you die for. But when the holidays come, it can be anything but routine. Your favourite gym may shorten its hours or close altogether. That aerobics instructor you love may go away. So we need to be creative in how we keep up our activity.
The holidays present a great opportunity to get in a lot of walking. Shopping immediately comes to mind, and I don't mean online shopping. I mean getting out to local shops or a mall. If you do need to drive, try parking further away in the parking lot (and check out these simple hacks for being active). You'll avoid the traffic circling around trying to find the closest spots and get in some extra steps. Walk up escalators or better, take the stairs. If you shop online- great, the time you saved you can get your exercise.
If you're not a big Christmas shopper, check out what's happening around town. There may be light festivals, Christmas markets or even holiday displays in your town centre. All of these present opportunities to be active.
Closer to home you can walk around the neighbourhood and check out how people have decorated their houses. While you're at it, you could consider going Christmas carolling. Singing burns more calories than standing still and has both health and social benefits.
If you're planning a get-together, see if you can add in some physical activity. Instead of sitting at home around a fondue, go snowshoeing and have a meal out on the trail. Or if cold weather doesn't appeal to you, perhaps going bowling may be up your alley (pun intended).
Managing Stress
While the holidays are meant to be a period of joy and fun with family and friends, it can also bring more stress. There's a lot going on over the holidays with shopping, social events and family get-togethers. In some cases, this added stress can lead to health problems; heart attacks increase around the holidays, which may be due to a combination of increased stress, less activity, more food and alcohol.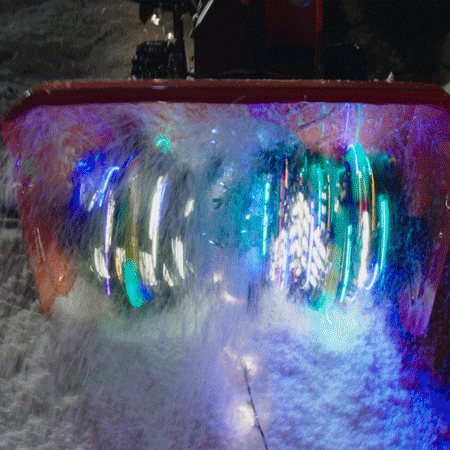 Stress occurs when we feel we don't have control over what is going on, and the holidays can be full of trying to meet other people's expectations. Similar to planning which events you're going to indulge yourself in, you may want to choose to say 'no' to attend some events.
Other strategies for managing stress include getting in some physical activity, setting aside quiet time for yourself and ensuring you get enough sleep, as a good night's sleep can be a wonderful foundation for the day.
If you are finding the holidays challenging, make sure you speak up to the people around you. Perhaps they can take something off your to-do list or decide certain events/plans don't need to be done.
Always remember that even the best plans may go astray, and that's normal. If it does happen to you, don't beat yourself up over it (as that's not healthy either). Take a look at your plan and see if you need to make any adjustments. Then move on and look forward to the rest of the holidays.
If you like this post, don't forget to subscribe to my blog by clicking the FOLLOW button at the top of the right panel.
Enjoy listening to podcasts? Check out my show How to Health. A podcast about you and your health.